Situation
Our beverage client wanted to train the sales and category management teams to be innovative thinkers in their meetings with retailers to create category growth – but the teams needed content to inspire leadership thinking.
WSL Process
Provided key insights on water, coffee, and carbonated soft drinks shoppers' sentiments and behaviors.
Identified opportunities in water, coffee, and carbonated soft drinks that will enable our client to develop more informed retail strategies and category management decisions.
Provided examples of brands and retailers who do a best-in-class job merchandising in an innovative way – in the beverage aisle and beyond.
Included thought-starters for how these examples and insights should translate into next steps for the client and its retail partners.
Impact
Three "Future of Category" presentations including shopper and retail insights, as well as a library of visual merchandising examples (photo and video).
Three live presentations to the category management and sales team to present the key findings and opportunities, and stimulate discussions.
Key resources/insights needed to support successful retail partnerships and category development.
More insights behind the curtain
If you like what you see, but don't see exactly what you are looking for, let us know. This form will get the ball rolling.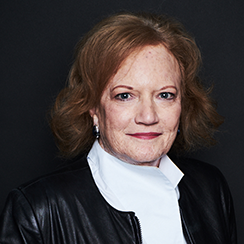 Questions? Ask our expert
Candace Corlett, President, WSL