Situation
A successful Direct to Consumer brand, had low brand awareness beyond DTC. The company that owned the brand came to WSL to develop the right retail strategy to take the brand into mass retail.
WSL Process
WSL . . .
Defined retailer and shopper trends in women's health and identified the opportunities to begin to build the distribution and marketing strategies in mass retail.
Provided a Retail Safari® tour to demonstrate how brands and retailers execute and inspire in the women's health and wellness space.
Delivered case studies on DTC brands that succeeded in mass retail by highlighting their business, distribution, and marketing strategies.
Impact
WSL delivered a shopper-based retail strategy and execution plans.
Created a scorecard to identify 9 criteria (i.e., shopper profile, health focus, DTC experience, omni-channel expertise, etc.) to support 3 retail chain recommendations.
Provided key marketing capabilities, resources and tools needed to support a successful execution in omni-channel retail, while maintaining their DTC business.
"The presentation provided a great overview of the macro level retail trends that we needed to understand. Your retailer recommendations will be considered to build out the distribution strategy."
More insights behind the curtain
If you like what you see, but don't see exactly what you are looking for, let us know. This form will get the ball rolling.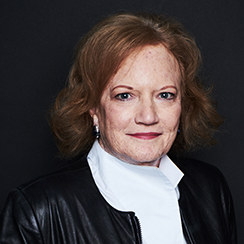 Questions? Ask our expert
Candace Corlett, President, WSL