Situation
The manufacturer demonstrated its commitment to category growth at one top retail account by identifying localization as a shopper marketing opportunity.
WSL Process
WSL organized a Retail Safari® for the brand team and the retail buyer by seeing how other retailers and brands are creating localized store experiences, messaging, and product assortments. Houston was chosen because of its diversity.
The day began with shopper insights to establish the shoppers' connection to localization. Eight previously selected stores were included in the Retail Safari® to discover how retailers tailor the experience, messaging and products to the local demographics of the neighborhood (e.g., Affluent, Lower Income, Hispanic, Latin America, Millennials).
We ended the day with a SNAP debrief and developed 7 strategies that the brand and retailer can implement together.
Impact
The event was considered a success. It built a stronger relationship between the brand and retailer and they are implementing the ideas. The brand has requested a similar event with another retailer partner this year.
More insights behind the curtain
If you like what you see, but don't see exactly what you are looking for, let us know. This form will get the ball rolling.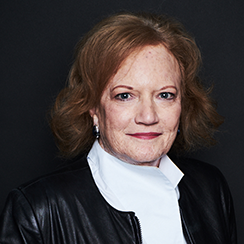 Questions? Ask our expert
Candace Corlett, President, WSL