Situation
This food manufacturer wanted a view into retail grocery trends to prepare them to be thought-leader to their retail partners.
WSL Process
Using How America Shops® insights into grocery shoppers and a Retail Safari® tour of innovation in groceries, WSL was able to envision how shoppers would change grocery shopping behaviors groceries and them into trends that would impact retail for grocery shopping, including:
Transparency around the quality of food
Local, Local, Local
The Importance of Wellness
The Convenience Craze to make shopping faster and easier
Impact
The company was enthusiastic about the trends and the potential to translate these trends into shopper marketing programs with retailers
The WSL content gave them the confidence to brainstorm with retailers to drive retail, category and brand sales.
Prototype programs were developed, tested and evaluated for national programs.
More insights behind the curtain
If you like what you see, but don't see exactly what you are looking for, let us know. This form will get the ball rolling.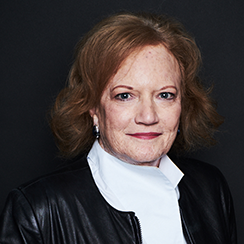 Questions? Ask our expert
Candace Corlett, President, WSL