Situation
The goal was to understand changes in the Vitamin category, specifically, retailer and brand innovations and to test the hypothesis that shoppers preferred Vitamins with layered benefits vs. letter Vitamins.
WSL Process
WSL analyzed its How America Shops® data to support that Vitamin buyers, specifically younger buyers, were looking for targeted Vitamins in new forms and formulas.
One conclusion was that shoppers were buying Vitamins on retailer websites, creating an omni-distribution opportunity. Subscription plans also surfaced as an opportunity.
In store, there was the opportunity to organize the shelf by targeted Vitamins appealing to different shopper interests.
A Retail Safari® tour of Vitamin sets showed the trends brands and retailers were focused on, including Wegman's merchandising by solutions, Target adding targeted vitamins to the natural Skin Care section, and Walgreens establishing personalized subscription plans.
Impact
The insights from the WSL Vitamin category report were used to build category strategies that were integrated into retailer specific recommendations.
"Thank you again for putting that presentation together! It was insightful and provided support for actions we are trying to influence retailers and brands to take, such as, innovation opportunities for assortment expansion, as well as the .com insight on the percent of VMS buyers going online to purchase, and what does that mean to a retailer as far as their online assortment vs in-store."
More insights behind the curtain
If you like what you see, but don't see exactly what you are looking for, let us know. This form will get the ball rolling.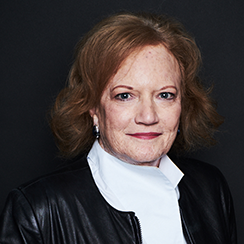 Questions? Ask our expert
Candace Corlett, President, WSL