Situation
The company wanted to ensure its Innovation Center provided a visionary shopper and retailer-centric experience to encourage retail executives to come to the Innovation Center.
WSL Process
The current center was analyzed for what was working and what was not. Key elements that were missing in the environment were addressed.
Retail executive interviews were conducted to understand the retailers' expectations of an Innovation Center and the features that created a best in class center.
How America Shops® research was used to build the platform for the future of healthcare through a consumer, shopper and retailer lens.
Impact
The physical space and messaging were created to support the center.
The strategic messages were expanded into a cohesive selling platform that positioned our client's future of health message both at the Innovation Center and in retailer meetings for the next three years.
"WSL helped us create a shopper science lab so that we are now seen as the retailers' go-to partner in whole Health Innovation." – General Manager
More insights behind the curtain
If you like what you see, but don't see exactly what you are looking for, let us know. This form will get the ball rolling.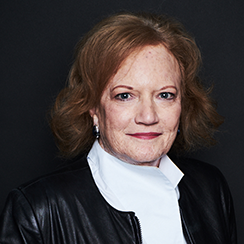 Questions? Ask our expert
Candace Corlett, President, WSL