Situation
A regional supermarket asked its leading soup vendor to help them retain Millennial shoppers.
WSL Process
WSL facilitated a 3-step process:
Retail Safari® was organized that joined Millennial shoppers with our client's sales team to tour the local supermarkets to see which best satisfied Millennials. WSL facilitated the Retail Safari®. Millennials commented on the store environment, selection and services that made shopping fast and easy.
A SNAP followed the Retail Safari® to download immediate ideas to attract Millennials to the retail chain.
Innovation: Two weeks later a WSL Workshop with the client's cross-functional team developed programs to attract Millennial shoppers to the chain and to the soup aisle.
Impact
Six programs were created to engage Millennial shoppers:
2 included the soup category
3 focused on store services
1 used digital outreach.
The process was included in the client's Shopper-Centric Problem Solving Tool Chest to be used across all retail accounts.
More insights behind the curtain
If you like what you see, but don't see exactly what you are looking for, let us know. This form will get the ball rolling.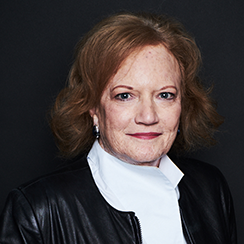 Questions? Ask our expert
Candace Corlett, President, WSL