Shoppers expect brands to tell stories about how they are "acting on" sustainability now – and how shoppers can participate in these sustainable efforts too.
The brands we present here are well on their way to helping shoppers act now, so they can live their values when they buy everyday products.
Contact us for more: Alexandra Chilicki
[email protected]
212 . 924 . 7780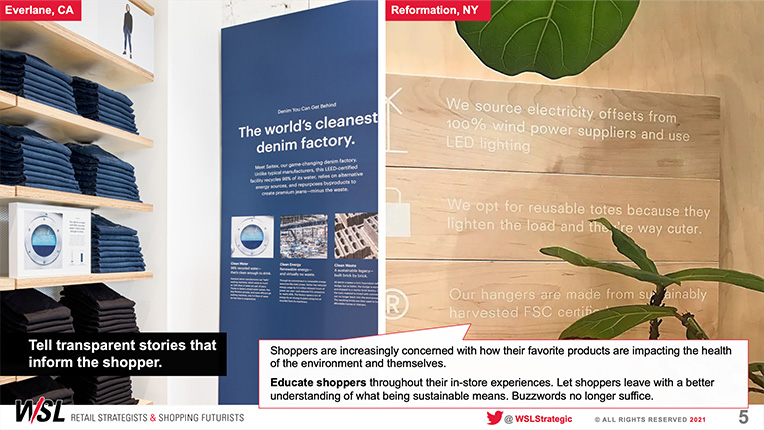 Get this report.
Our Retail Safaris® bring amazing retail concepts to you, in easy-to-follow visual reports, video streams, in-person events, and more. 
If you're not a subscriber, send us a message using the form here.
If you are a subscriber, you can access the report by signing into your account.

Questions? Ask our expert
Alexandra Chilicki, Innovation Consultant