CAMP is a next-generation toy store founded in 2018 by Ben Kaufman, the former Chief Marketing Officer of digital media company, Buzzfeed. Following its first location in the Flatiron district of Manhattan, CAMP has expanded to eight more stores across New York, Boston, Dallas, Los Angeles, South Norwalk, CT, and Paramus, NJ.
Each CAMP location is designed to excite and encourage families to make traditional brick shopping trips in the digital age. Each store has a wide assortment of gifts, novelty items, apparel, and ticketed sales for store activities and events, which account for 70% of CAMP sales. The core toy category drives the remaining 30% of sales.
Immersive experiences, combined with an assortment of products for the entire family, make this store an experiential destination or "human store" that is quickly transforming the traditional concept of a toy store.
To access the full report, contact us directly or log into your WSL Library account.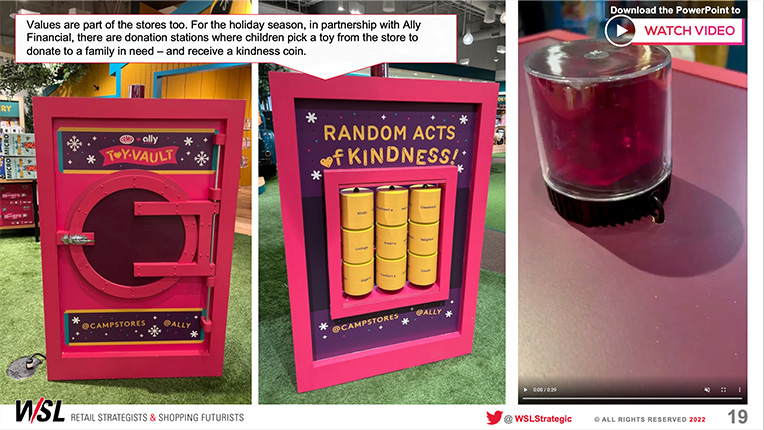 Get this report.
Our Retail Safaris® bring amazing retail concepts to you, in easy-to-follow visual reports, video streams, in-person events, and more. 
If you're not a subscriber, send us a message using the form here.
If you are a subscriber, you can access the report by signing into your account.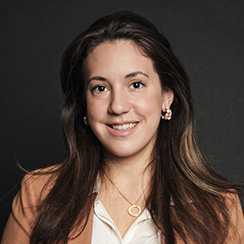 Questions? Ask our expert
Alexandra Chilicki, Innovation Consultant