Mental Health is in the spotlight today as new services allow people to easily access mental health support as part of their overall wellness goals. From getting a good night's sleep to finding a therapist online, there are new ways to get help through apps. As a result of this, the patient now becomes the shopper, seeking to discover the best digital platform to incorporate into their mental wellness.
In this issue:
Talkspace: www.talkspace.com
Sleepio: www.sleepio.com
Woebot: www.woebot.com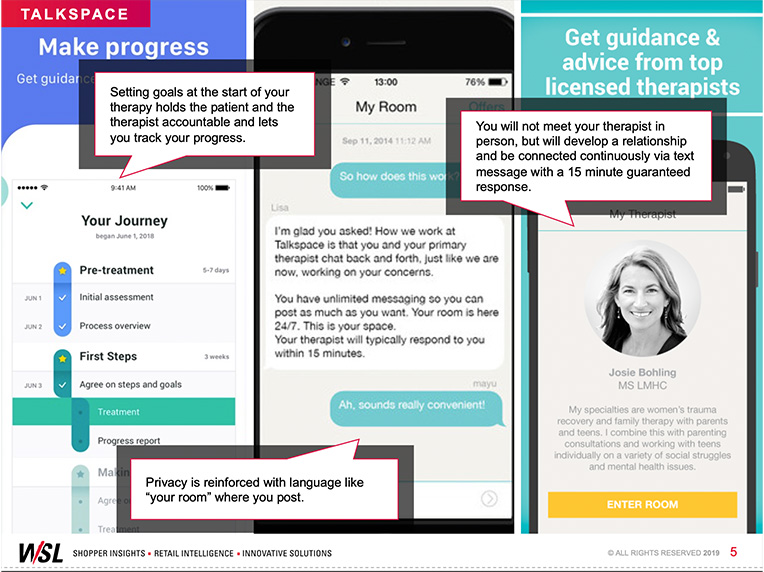 Get this report.
Our Retail Safaris® bring amazing retail concepts to you, in easy-to-follow visual reports, video streams, in-person events, and more. 
If you're not a subscriber, send us a message using the form here.
If you are a subscriber, you can access the report by signing into your account.

Questions? Ask our expert
Alexandra Chilicki, Innovation Consultant