As more shoppers participate in online shopping and expect a happy and fast shopping trip, food retailers need to reimagine the physical store for the most basic of trips – groceries. On this Retail Safari®, we take you through three innovative themes in food retail.
First, convenient solutions, such as AI technologies and a 24/7 drive-thru, eliminate shopper pain points. Next, localization, with inspiration from larger food chains adjusting their assortment to fill local needs and lifestyles. And last is reimagined models, including ticketed experiences that turn the store into a social destination – and make no two visits the same.
These themes are paving the future of food retail, enticing more frequent store visits, and happier, convenient shopping trips. Open this Retail Safari® for a deep dive on each theme.
To access the full report, contact us directly or log into your WSL Library account.
Get this report.
Our Retail Safaris® bring amazing retail concepts to you, in easy-to-follow visual reports, video streams, in-person events, and more. 
If you're not a subscriber, send us a message using the form here.
If you are a subscriber, you can access the report by signing into your account.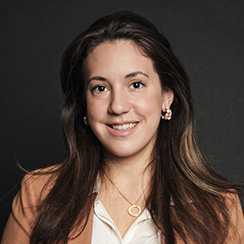 Questions? Ask our expert
Alexandra Chilicki, Innovation Consultant