As several US states began to allow certain non-essential businesses to 're-open', WSL set out to better understand what The Next Normal looks like for physical stores.
WSL headed into Texas stores (including Macy's) to see first-hand how these retailers were reopening; what changed, what stayed the same, and what we can learn from it. The results are in and they're urgent.
Download this free report to see photos and commentary of what non-essential and essential businesses are doing in a semi-opened retail world.
If you'd like to receive all of WSL's COVID-19 updates and its impact on Shopping Life® at retail, contact Candace Corlett at [email protected]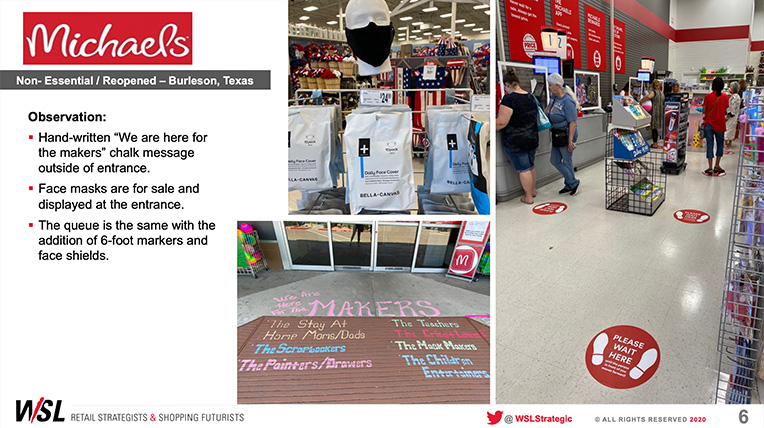 Get this report.
Our Retail Safaris® bring amazing retail concepts to you, in easy-to-follow visual reports, video streams, in-person events, and more. 
If you're not a subscriber, send us a message using the form here.
If you are a subscriber, you can access the report by signing into your account.

Questions? Ask our expert
Alexandra Chilicki, Innovation Consultant