WSL is on the road again, making our way through Texas retail to better understand what The Next Normal looks like for physical stores.
We went scouting 2 popular shopping malls in Fort Worth & Dallas, to see first-hand how retailers are reopening; what changed, what stayed the same, and what we can learn from it.
Download this free report to see photos and commentary of what non-essential businesses are doing in a semi-opened retail world.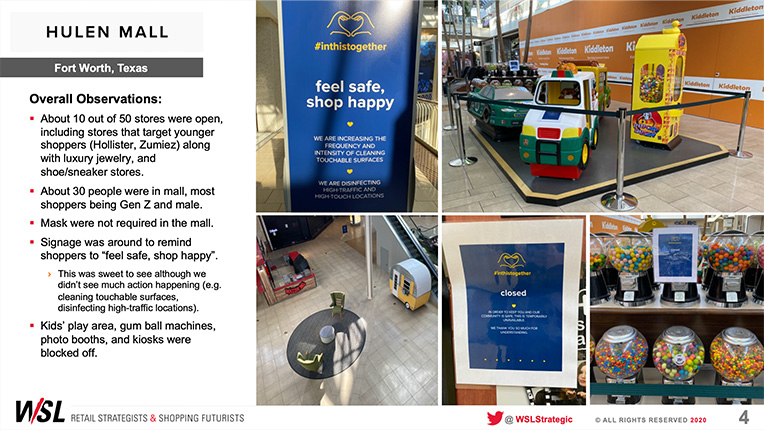 Get this report.
Our Retail Safaris® bring amazing retail concepts to you, in easy-to-follow visual reports, video streams, in-person events, and more. 
If you're not a subscriber, send us a message using the form here.
If you are a subscriber, you can access the report by signing into your account.

Questions? Ask our expert
Alexandra Chilicki, Innovation Consultant