Retail has the power to transform lives. Retailers and brands should challenge themselves (and their shoppers) to broaden their definition of wellness through a holistic shopping experience.
Take shoppers on a wellness journey that inspires, encourages, and supports healthier living habits – and makes it easy for shoppers to transform their lives for the better.
Since 2014, WSL shopper surveys have supported a holistic view of WELLness that allows all retailers and brands to include a WELLness message. The examples in this Retail Safari® demonstrate the many ways a store or brand can deliver WELLness products and messages, and go beyond personal wellness to include the health of the earth.
Contact us for more: Alexandra Chilicki
[email protected]
212 . 924 . 7780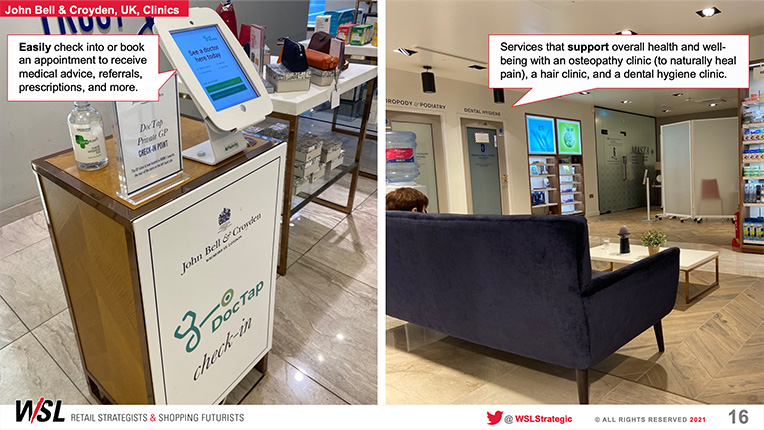 Get this report.
Our Retail Safaris® bring amazing retail concepts to you, in easy-to-follow visual reports, video streams, in-person events, and more. 
If you're not a subscriber, send us a message using the form here.
If you are a subscriber, you can access the report by signing into your account.

Questions? Ask our expert
Alexandra Chilicki, Innovation Consultant