Table for 1, please. Restaurants have lessons for retail. Shopping isn't the only thing shoppers have missed. It feels good to dine out again, even if the tables are in the middle of the street.  Retailers can learn a thing — or 5 — from restaurants and how they are engaging with customers during this time. A little jazz, potted plants, and discounted takeout can go a long way, even putting smiles on those who are just passing by.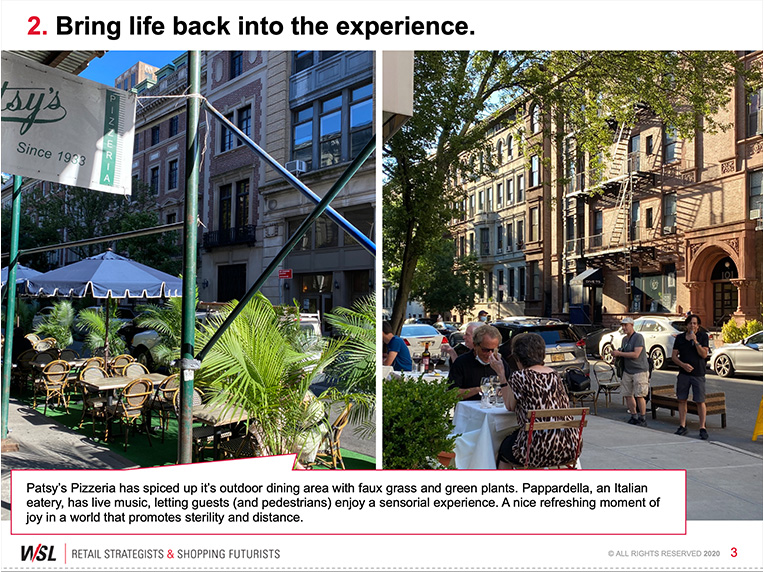 Get this report.
Our Retail Safaris® bring amazing retail concepts to you, in easy-to-follow visual reports, video streams, in-person events, and more. 
If you're not a subscriber, send us a message using the form here.
If you are a subscriber, you can access the report by signing into your account.

Questions? Ask our expert
Alexandra Chilicki, Innovation Consultant