Back when life was 'normal' – before facemasks became lifestyle accessories – nearly 45% of shoppers told us stress was the top obstacle to leading a healthy life.
Now, the COVID pandemic has created more stressors challenging emotional health . . .
the virus
anxiety about financial security
isolation/depression
grieving the loss of a loved one
loss of sleep
needing to control bad habits and addictions
What's important for retailers and brands is to connect with shoppers to support their emotional health by relating to their pain. This deck includes examples of how to do that.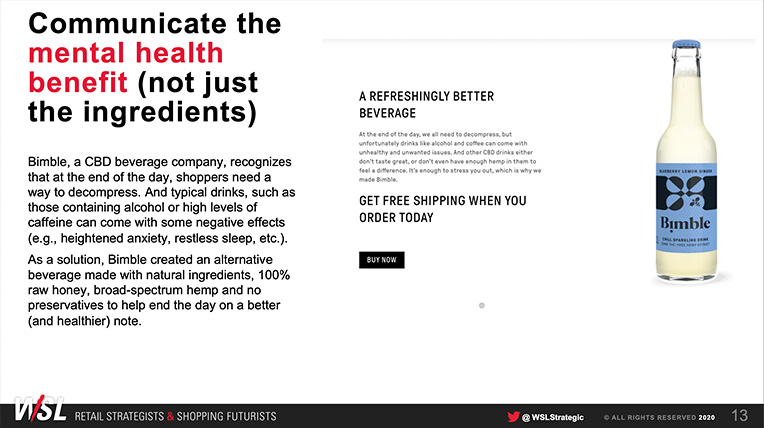 Get this report.
Our Retail Safaris® bring amazing retail concepts to you, in easy-to-follow visual reports, video streams, in-person events, and more. 
If you're not a subscriber, send us a message using the form here.
If you are a subscriber, you can access the report by signing into your account.

Questions? Ask our expert
Alexandra Chilicki, Innovation Consultant