On Monday, June 22, the world's largest store, Macy's Herald Square Flagship reopened in NYC.
WSL has scouted Macy's in different cities to see how the department store compares in each location.
In this deck, we share how this sprawling 2.5 million square foot store, spanning 11 floors, reopened safe shopping and omnichannel services.
Macy's had an emphasis on safety, but the merchandise was a miss – with sales on winter jackets, Christmas and Valentine pajamas, and a bit of summer clothing mixed in.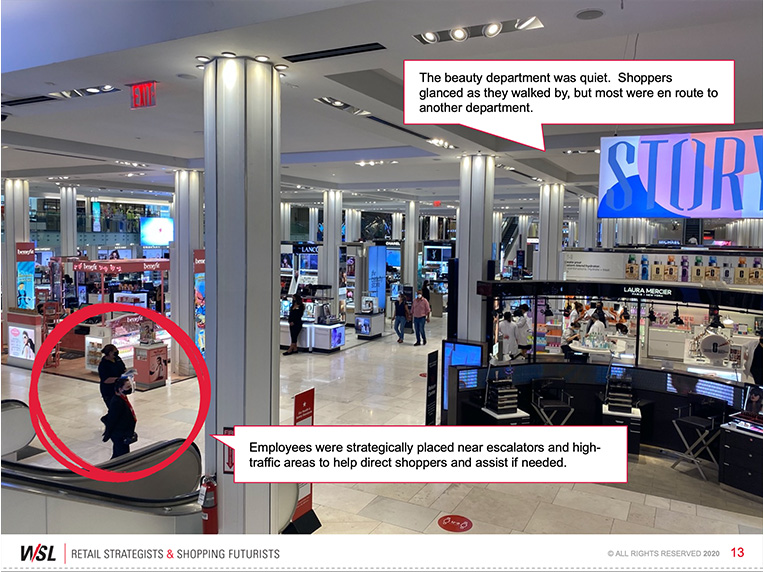 Get this report.
Our Retail Safaris® bring amazing retail concepts to you, in easy-to-follow visual reports, video streams, in-person events, and more. 
If you're not a subscriber, send us a message using the form here.
If you are a subscriber, you can access the report by signing into your account.

Questions? Ask our expert
Alexandra Chilicki, Innovation Consultant