For much of its history, Victoria's Secret represented an aspirational definition of femininity and sexy. Now, it is on a mission to expand its definition of sexy – and become every woman's biggest advocate.
The transformation from aspirational to inclusive started with a makeover of imagery in its brick-and-mortar stores, including its Fifth Avenue flagship. Here's a full tour inside of this store's new imagery and partnerships, modern décor, beauty sections, mental health content, promotions, and more.
To access the full report, contact us directly or log into your WSL Library account.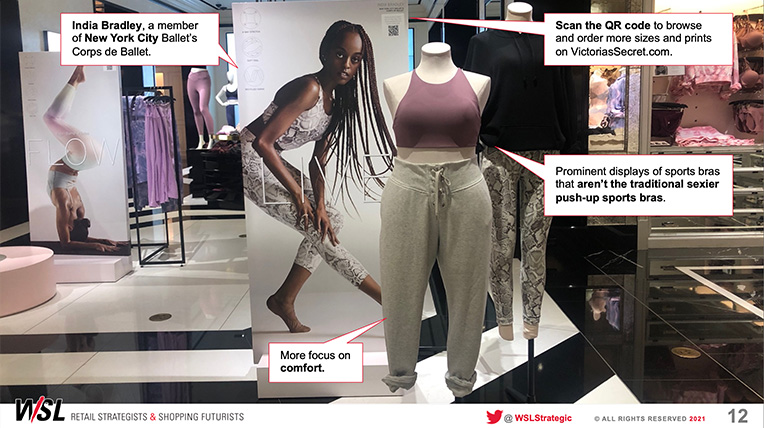 Get this report.
Our Retail Safaris® bring amazing retail concepts to you, in easy-to-follow visual reports, video streams, in-person events, and more. 
If you're not a subscriber, send us a message using the form here.
If you are a subscriber, you can access the report by signing into your account.

Questions? Ask our expert
Alexandra Chilicki, Innovation Consultant