The evidence is all around us – shopping is becoming more and more digital. For some, buying online has become a way of life… their primary method of getting the shopping done, regardless of whether it's the weekly grocery trip, the quick fill-in trip for tonight's dinner or the impulse purchase of a luxury item.  For others, buying online is selective – dependent on what they're shopping for or how their day is going.  And for a great many others, online shopping, especially for CPG, has not yet entered their repertoire.
So much of this behavior can appear random. So, in this report we set out to delve deeply into three types of shoppers (In-store Dominant, Online Dominant and Dual-mode Shoppers) to try and make sense of what drives their shopping choices across trip types and what their future shopping habits will be. 
Brands and retailers take heed:  while it may be tempting to think that the growing population of younger, digitally savvy shoppers and the proliferation of shopping choices like live streaming, direct-to-consumer websites and Instacart may soon render the store obsolete, our How America Shops® insights say not so fast!  For 3 in 5 shoppers, the store is still the venue of choice for CPG trips, and 40% of Online Dominant Shoppers say they want to do more shopping in brick stores that make them happy!  Understanding that more than 1 in 4 online shoppers go into the store after picking up their order makes the importance of omni-channel marketing even more clear.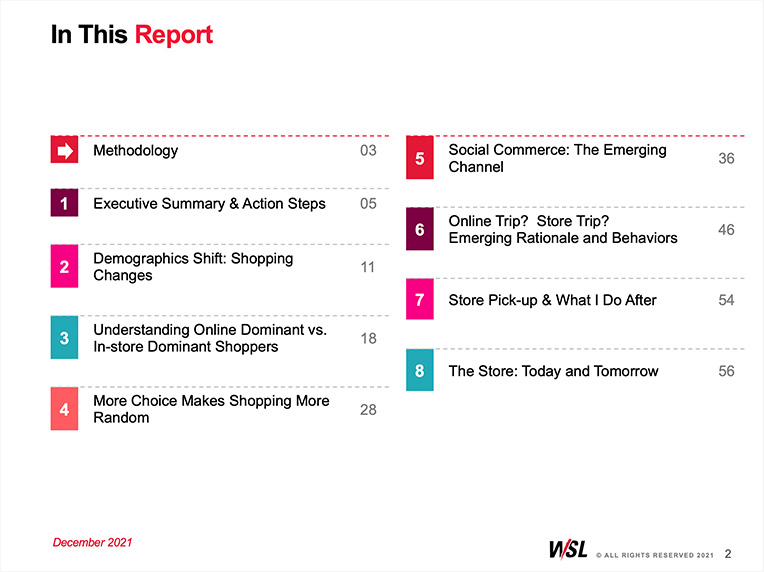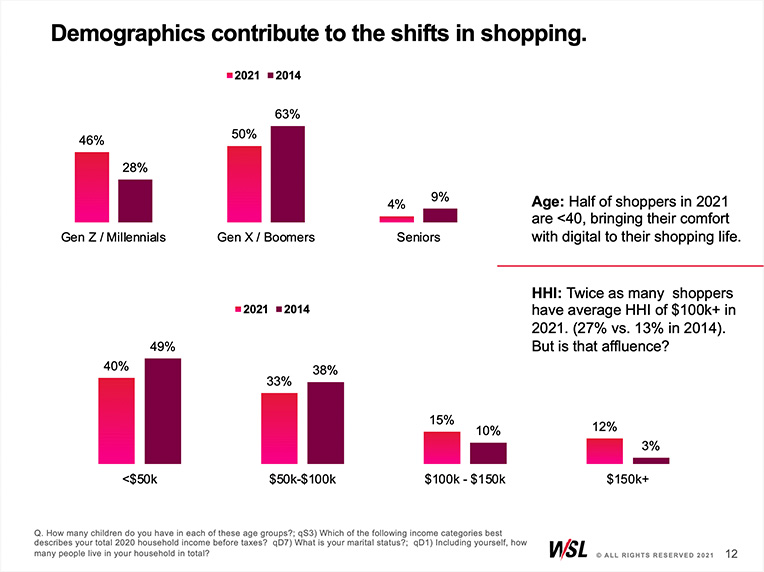 Get This Report.
Our national How America Shops® surveys explain what's driving shopping behaviors, sentiments that influence how and where shoppers spend time and money what engages them emotionally, how categories and the retail landscape will be impacted.
If you're not a subscriber, send us a message using the form here.
If you are a subscriber, you can access the report by signing into your account.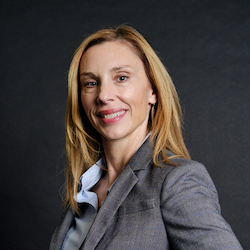 Questions? Ask our expert
Candace Campbell, Research Manager