This report is the second in our series designed to give retailers and brands a better understanding of the impact of rising prices on shoppers – their demographics, buying behaviors and the changes they've made – so that you will be equipped to meet their shopping needs and budget. No shopper left behind.
In our March 2022 report entitled Rising Prices Everywhere, we learned that one-third of shoppers changed what they were buying in order to pay their basic bills. Fast forward to May, that percentage has increased to 37%.  These "struggling shoppers" aren't just low income households – they represent a cross-section of demographics. And they employ many ways of and trying to beat inflation – from using less, to buying only what's on sale to changing where they shop.
To top it off, soaring gas prices are returning people to Covid-19 behaviors:  making fewer shopping trips, working from home and visiting less to avoid driving the car on weekends.
To access the full report, contact us directly or log into your WSL Library account.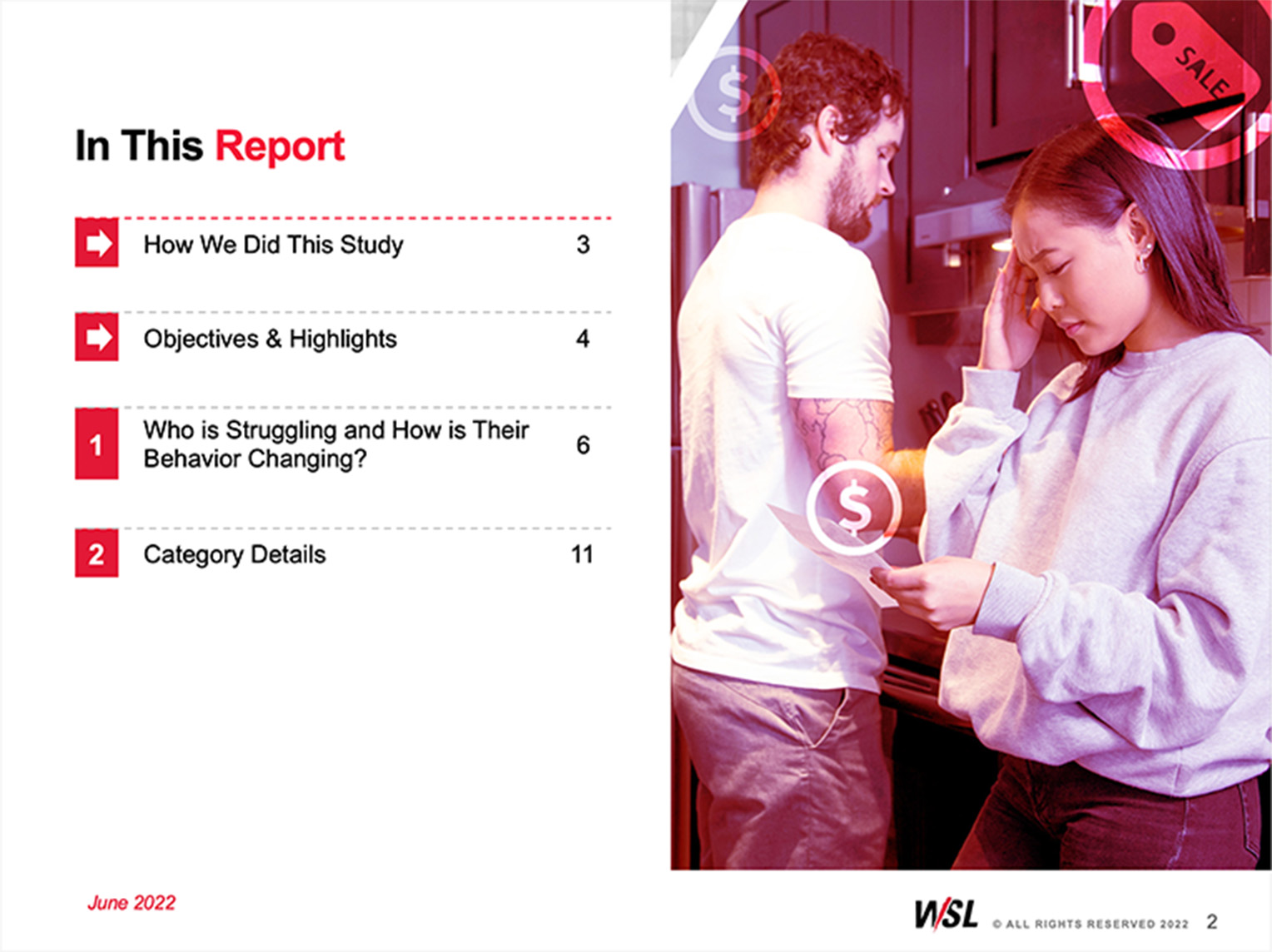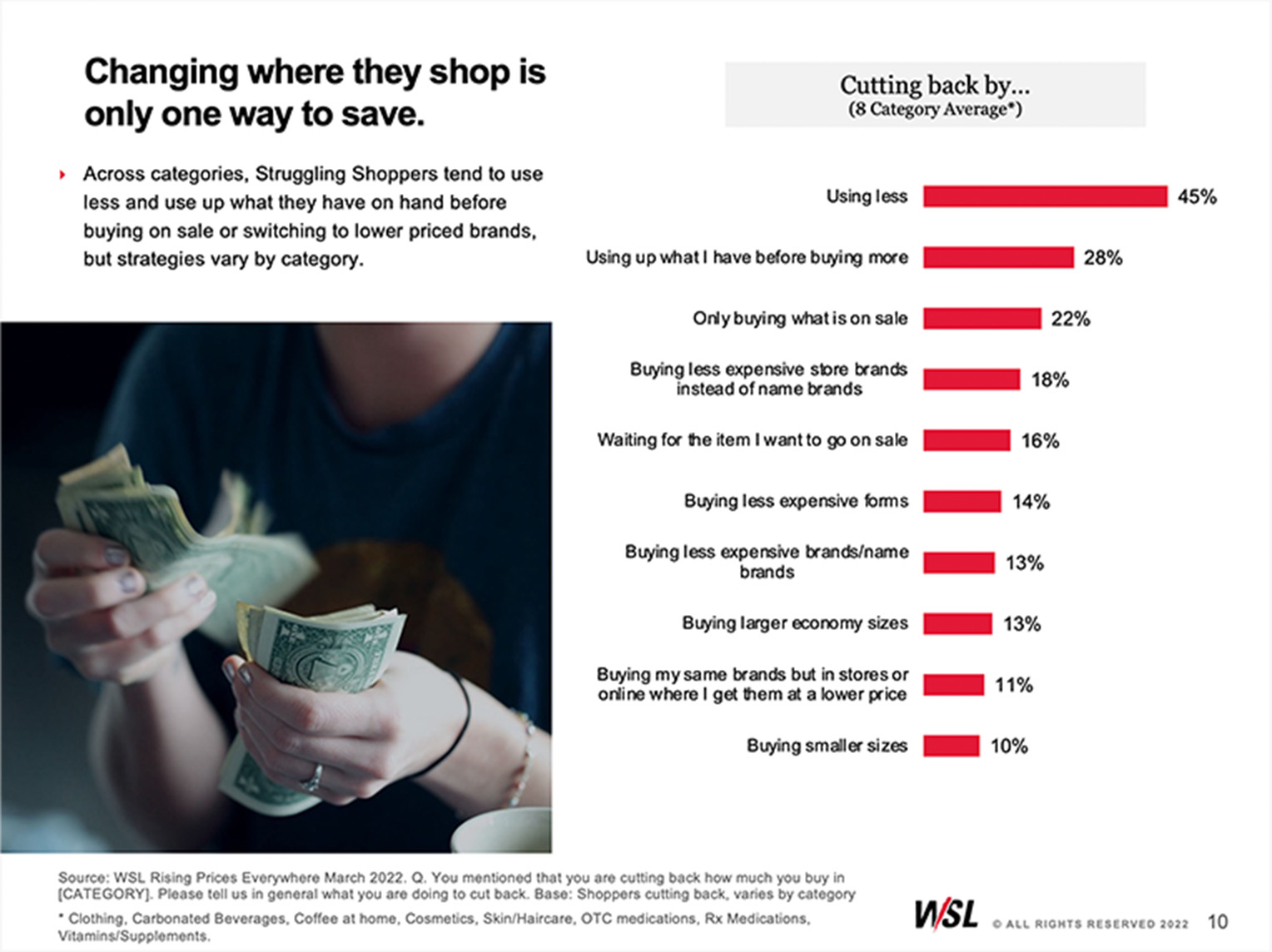 Our latest shopper insights – at your fingertips
Our national How America Shops® surveys explain what's driving shopping behaviors, sentiments that influence how and where shoppers spend time and money what engages them emotionally, how categories and the retail landscape will be impacted.
If you're not a subscriber, send us a message using the form here.
If you are a subscriber, you can access the report by signing into your account.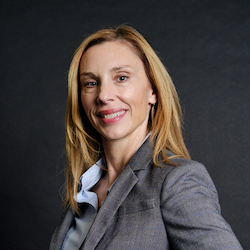 Questions? Ask our expert
Candace Campbell, Research Manager