This How America Shops® report trends the shopper attitudes and behaviors that are transforming how people shop. Technology may be the root cause of the change, but it is only one aspect of the change. Life is different today, time is used differently and convenience has a higher priority.
The findings here guide brands and retailers on how to prioritize what they need to change to meet shoppers' expectations – or go a step further and surprise them with something better.
5 messages come through strongly.
We are not ready to predict a recession, but pessimism is defining key buying groups, which is not good for sales.
Shoppers are sending mixed signals. They are focused on low price, but premium priced choices are becoming part of their basics. We trend those premium choices so you can see the values that shoppers will pay more for.
Shoppers want to de-stress, but the shopper journey is more frenetic, more spontaneous, less organized. The trends we report help you make sense of it all.
Shopping habits change slowly. Retailers and brands are expanding time-saving technology, but shoppers grow slowly. Pacing innovation is important.
Generation Z is a shopping WOW. They are whizzing by Millennials as the catalyst for changes in shopping.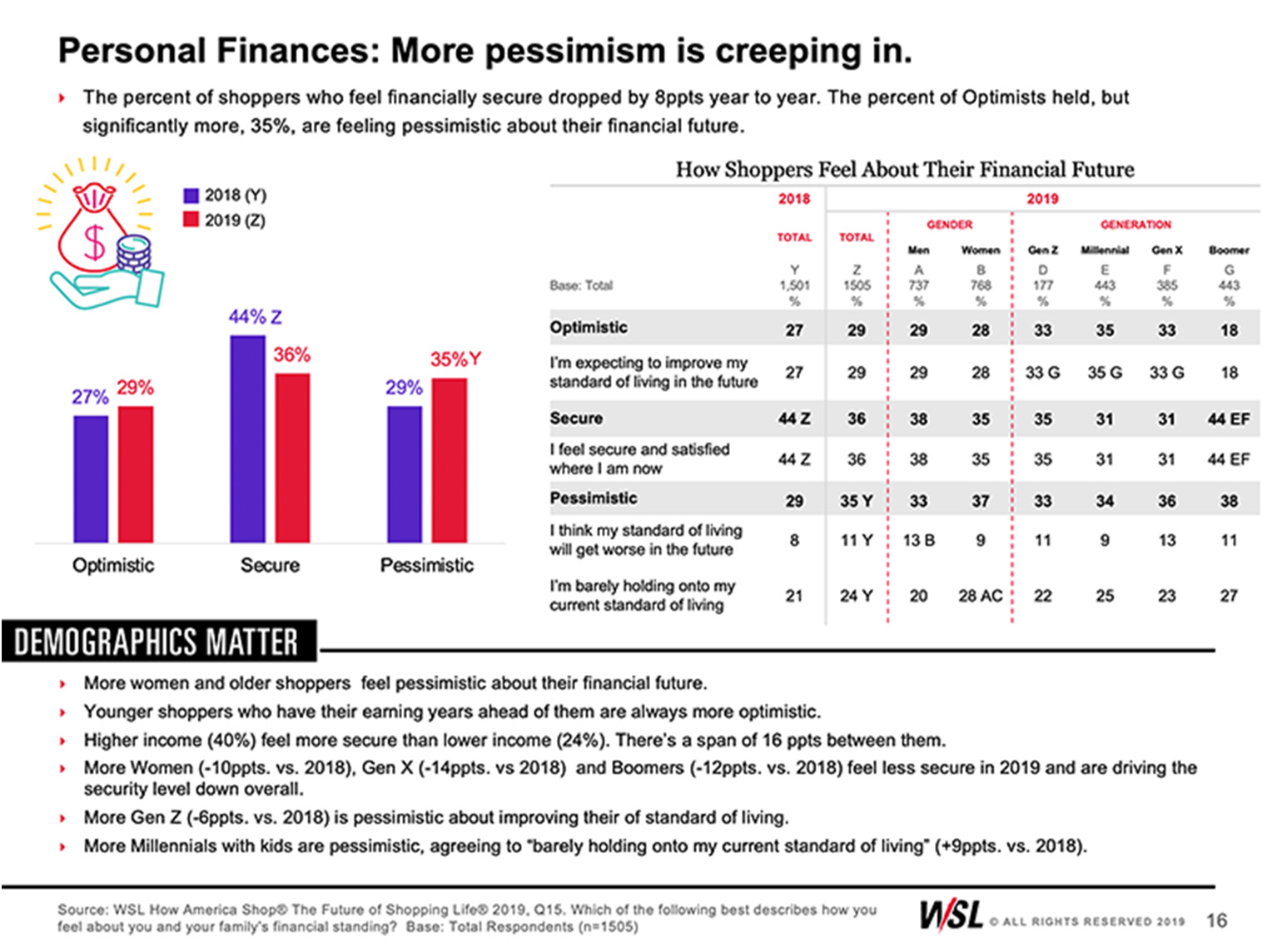 Get This Report.
Our Shopper Research report explains what's behind shopper behaviors, including the sentiments that influence how they spend their time and money, and what engages them emotionally. If you're
not a subscriber, send us a message
using the form here.
If you are a subscriber, you can access the report by signing into your account.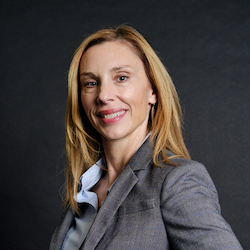 Questions? Ask our expert
Candace Campbell, Research Manager